With the worldwide cache of dumped e-waste growing exponentially, finding creative ways to utilise it has never been more important. Enter art.
From professional sculptures (with price tags to match!) to cheap and cheerful homemade goodies, we've picked out some of our favourite examples of art and crafts made from upcycled ewaste products, to act as inspo for your next home art project.
1. Record Wall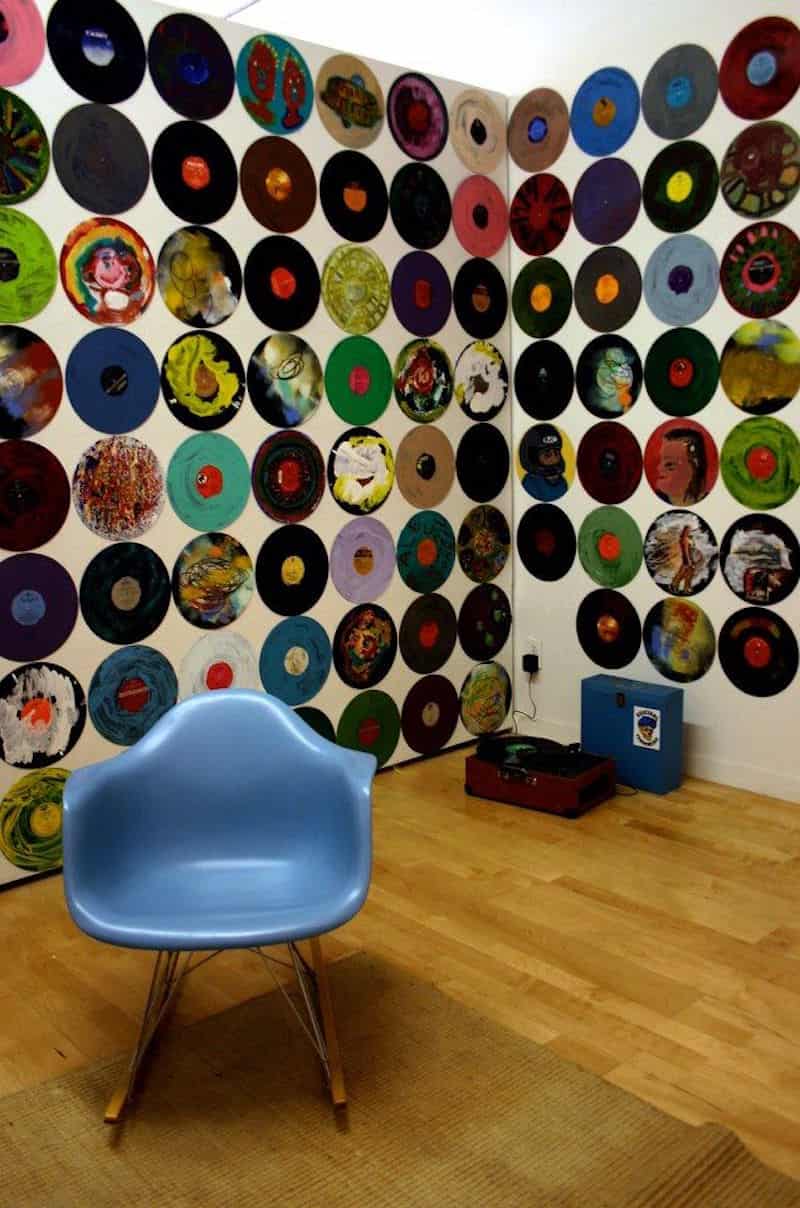 Feature walls can make a huge statement. Why not personalise that statement by including your old music collection?
Record walls not only look amazing, but they provide a sense of visual nostalgia for days gone by. Lay them out on the floor first so you can get an idea of where you want them placed – and then go nuts.
Pieces can either be attached directly to the wall, to panels first, or hung in rows. This works for CDs as well.
2. The Binary Collection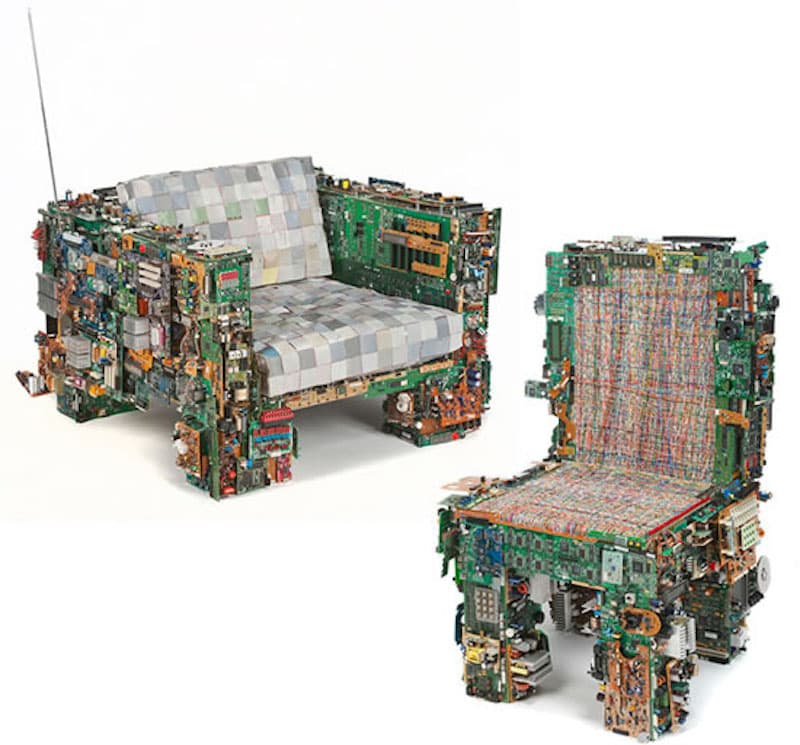 These full size chairs by designer Benjamin Rollins Caldwell contain legs made from old cabinets or printers then covered with LCDs, disks and motherboards. The cushion fabric is made from old ethernet cables, making each piece nearly 100% recycled e-waste.
3. Jewellery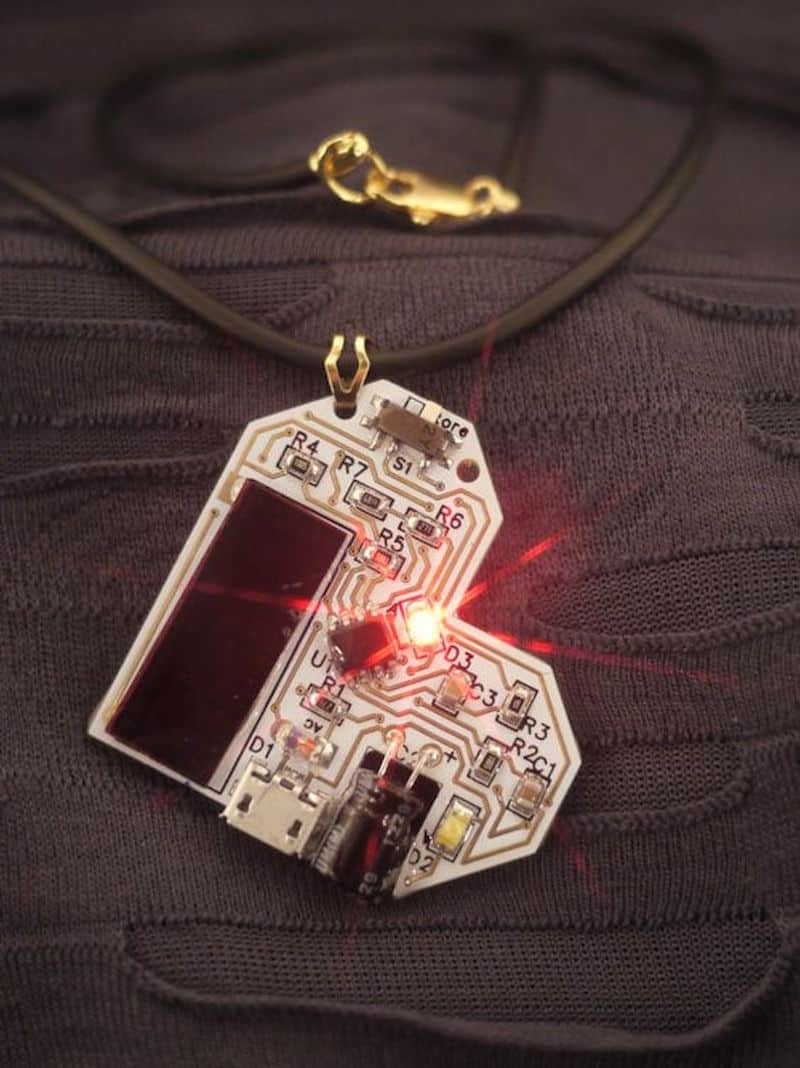 When it comes to creating bespoke jewellery out of e-waste products, you are only limited by your imagination.
Old chips can make for funky pendants, earrings and rings and you can even separate letters and numbers from old keyboards and attach them to bracelets.
4. Decorative sculpture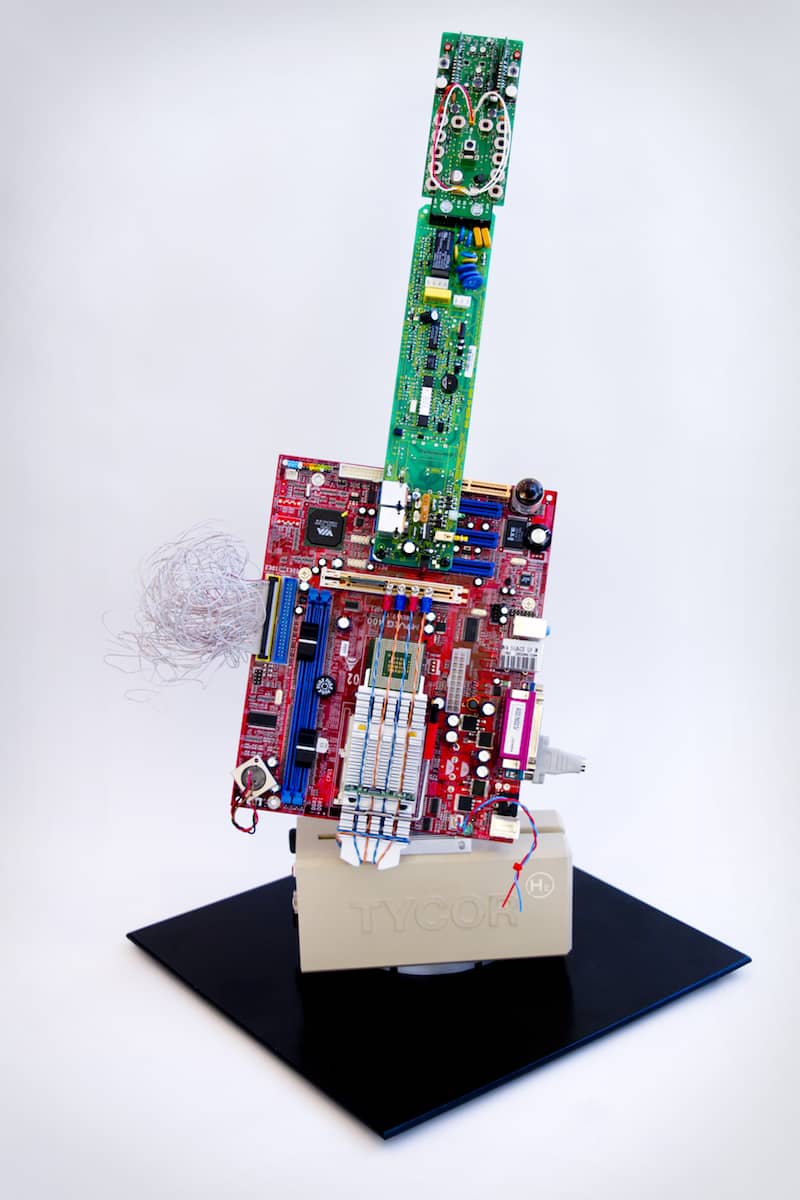 Canadian IT professional and accidental artist Ross Lamb found himself in the possession of a growing pile of e-waste, and decided to turn it into creative, interesting home décor.
His range includes practical items such as clocks and desksets and also decorative sculptures. If you're looking for inspiration, his pieces are a great place to start.
5. Notebook covers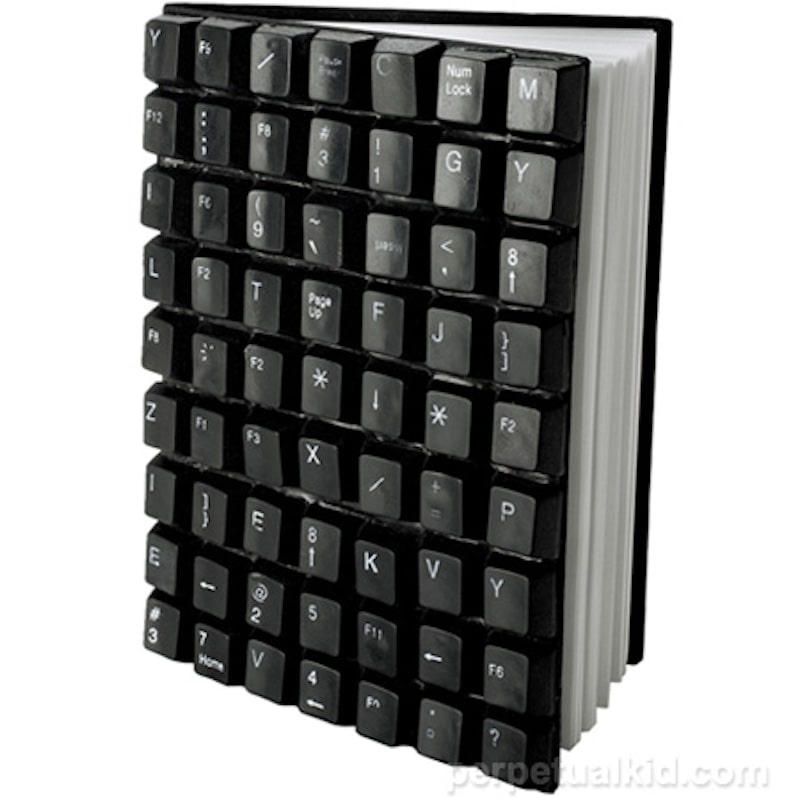 Have a book cover like no other when you take an old keyboard and glue it to the front of a hardcover notebook or diary. Not only does it look amazing but it gives you something fun to fidget with during boring meetings.
It's not just keyboards though, old circuit boards and motherboards can do the job just as well.
6. Art sculptures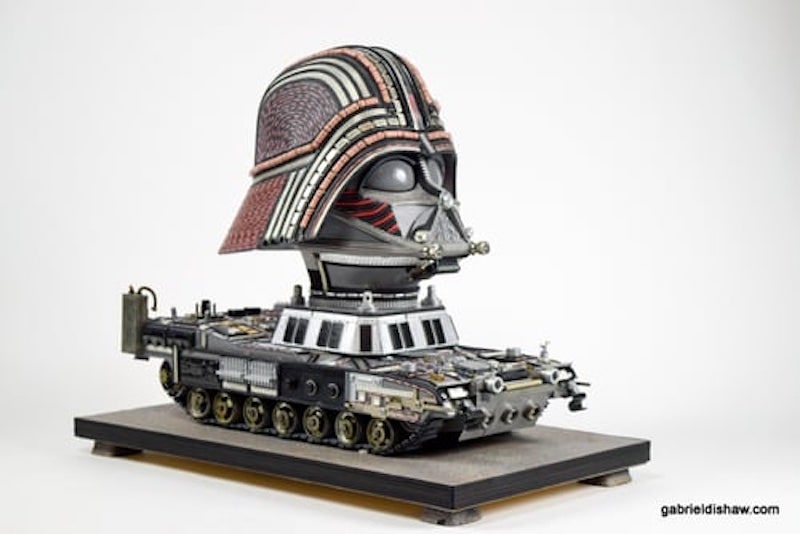 Gabriel Dishaw has made quite the name for himself in the art world over the last few years with his enormously detailed upcycled sculptures, particularly his Star Wars series, which has become something of a geek collectors' item.
7. Mosaics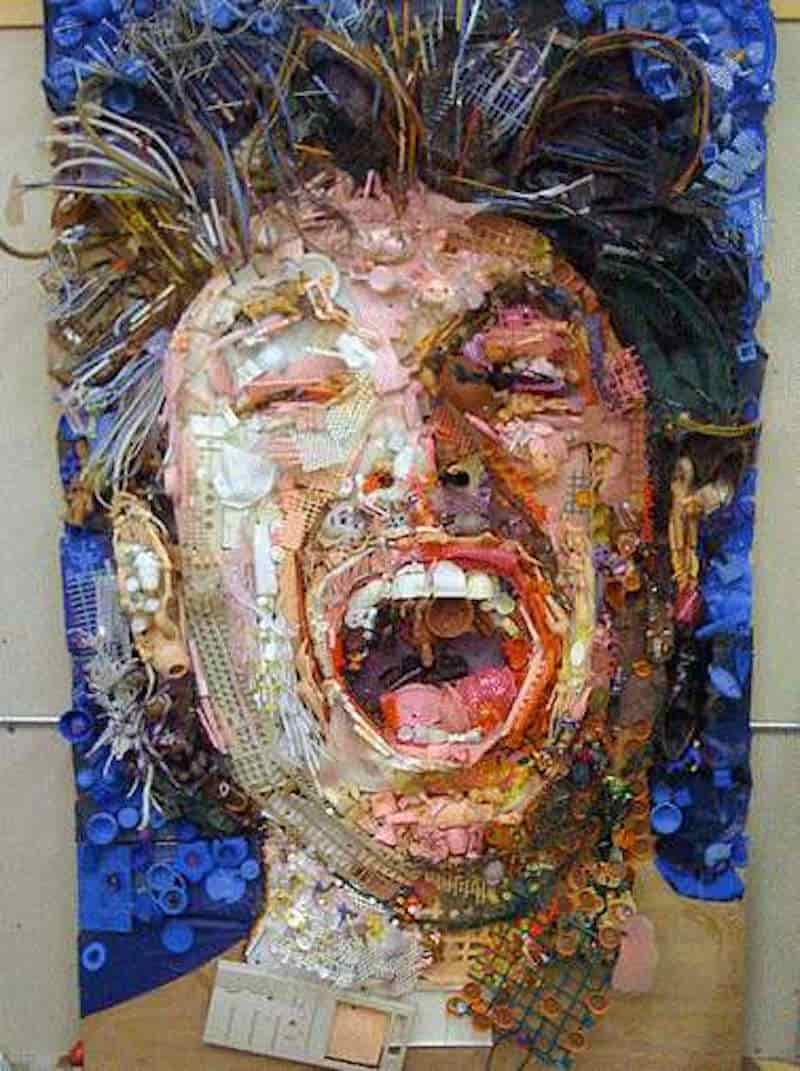 While we can't all be as incredible as Tom Deigninger and his screaming e-waste art series, mosaics are a fun and interesting way to turn leftover electronics into statement pieces for the home.
The possibilities are endless!
8. Art with a message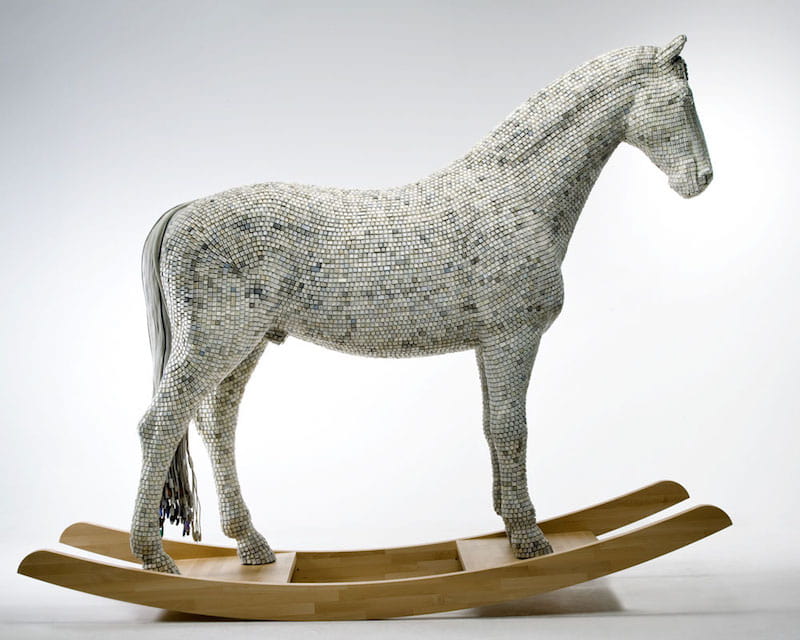 This extraordinary sculpture by artist Babis Pangiotidis takes old keyboard keys and turns them into a giant rocking horse.
The piece uses the story of the Trojan Horse as a metaphor for our vulnerability in the digital era; items which seem harmless can turn out to be toxic and dangerous.
9. Photo frames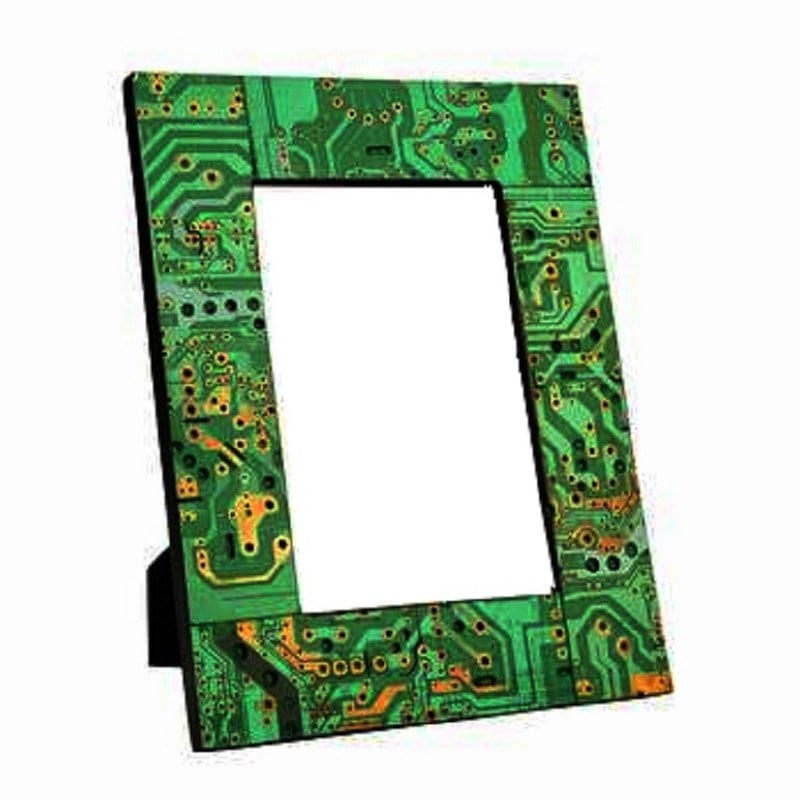 Cute AND practical, e-waste photoframes are something that can be made at home or purchased as a special gift.
If handling circuit boards is not your thang, try making one from a keyboard instead.
10. Phone sheep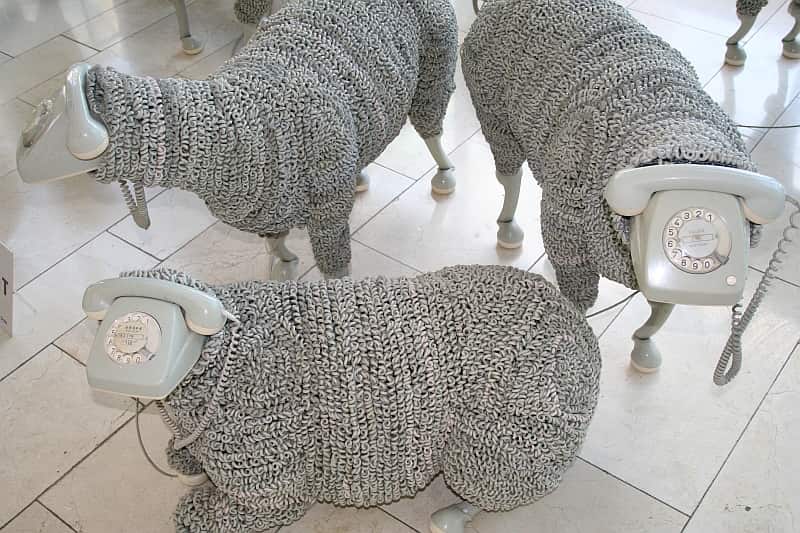 The Museum of Communication in Frankfurt is home to this unique herd of sheep, created out of old telephones.
The curled up cords give an extraordinary impression of sheep's wool!