RECYCLE ELECTRONICS: PREVENTING WASTE TO LANDFILL
Equipment that is unable to be reused is recycled through our AS/NZS 5377 accredited community e-waste recycling partners. This industry standard to recycle electronics sets out principles and minimum requirements for the safe and environmentally sound collection, storage, transport and treatment of end-of-life electrical and electronic equipment in order to maximise re-use and material recovery, reduce or eliminate the amount of waste from this equipment.
How your equipment is processed
All equipment is dismantled to Circuit Board and Component level

Components are sorted for specialized downstream recycling

Circuit Boards are shredded and smelted to recover their precious metals – primarily gold, silver and copper.

Metals are sent to a metal furnace for reclamation

Plastics are shredded and recycled

Glass is then crushed and melted, then moulded into new products

Toners and batteries are sent to specialised recyclers

Downstream recyclers have environmental pollutant controls for waste dust, water, and fumes including dust collectors, waste water treatment plants, and fume scrubbers.
Recycle Electronics: The Reuse and Recycling Process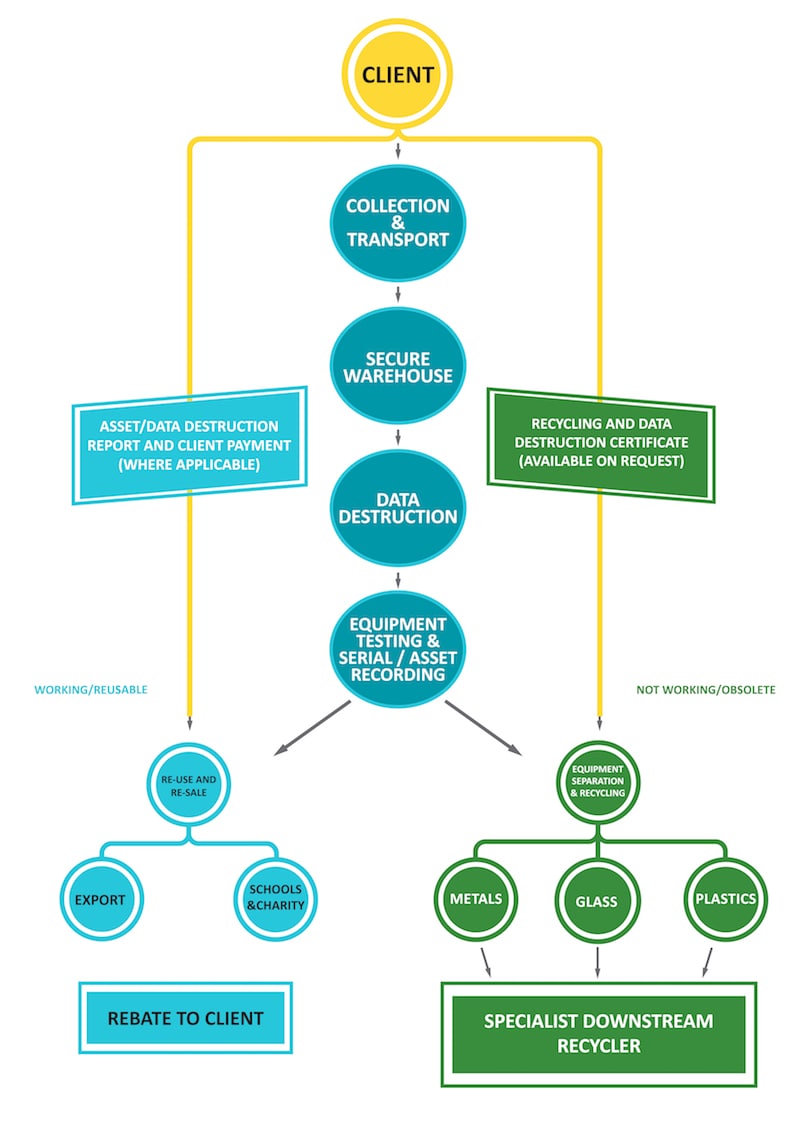 Commodity Purchasing
Buyequip purchase sorted eWaste commodities, including:
Motherboards

CPUs

RAM

Heat sinks

Hard drives

Optical drives

Copper yokes

Non ferrous metals (heatsinks)